Why is studying literary theories complicated? Opinion
I have been a student of English literature for a long now and I came across many things that might confuse the minds of many people. However, the most complicated of many things that I have faced in my academic life hitherto is certainly understanding literary theories. First of all, understanding the very concept of literary theory may be difficult for many people and I was not an exception. There were many in my batch who used to run away from the subject all the time. Examinations came and we passed; it had to be. However, only somehow we could get marks and secure good results. Literary theory, nonetheless, always remains a pain for us. Today, fortunately, I have come across such a wonderful place on the Internet where students can understand literary theory very easily. I will share the same here.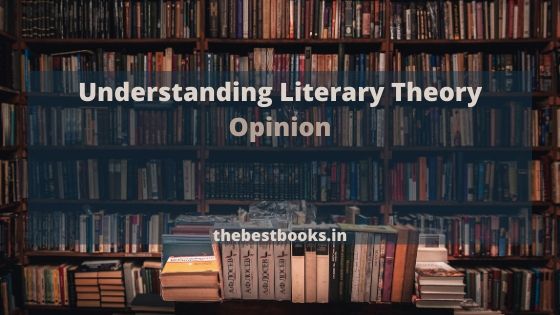 I think I have already discussed the English literature forum in a few of my posts on this website. However, today, I will discuss one of the threads on the same platform where there are many students and experts of English literature who discuss problems, solutions and the best ways to understand literary theories and criticism. You will certainly find the platform very useful and would associate with the idea as well as the ends. 
On this forum, especially on the tread of literary theory and criticism, there are many fundamental questions that have been answered very efficiently. Doubts of the students and enthusiasts of literary have been clarified. The language used by the experts is more than only easy and you can easily understand what is being discussed, answered and asked. The fundamental questions such as what is literary theory and what is literary criticism are also there. Discussed to the depths of the subject. Join the discussion here:
How to understand literary theory and criticism?
Different types of literary theories, definitions of structuralism, deconstruction and many other theories also find their place on the same discussion thread. So, if you have time and you need to know these things in a simple way, you must join the forum. However, if you just want to understand the concept without participating in the forum discussion, you can read the posts even without registering on the platform. I am sure you will find the posts very useful and comprehensive. 
At the end, I am a little confused that why did I not find these details on the internet when I was a student myself. However, I should already know that back then, nothing like English Literature Forum existed on the internet! So, I was unlucky then and uncle now! 🙂 Please visit the website and join the discussion if you wish to ask quietens on criticism and theory. Or, you can just read and understand the things there for your studies and learning. All the best! 
PS: You should join the forum because that gives you the opportunity to connect with the experts directly and ask your queries and doubts. You will only make it easier for yourself if you are a student of English literature.